Get in style with iStyle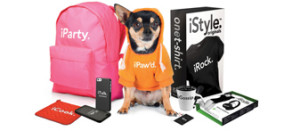 iStyle Originals fresh, clean and fun designs are targeted towards the fans of iCulture, a market that is 500 Million strong and growing. A $2 billion plus market for Apple related products.
As iCulture grows, so does your market. More than a trend or technology, all things "i" have become embedded in our thinking about entertainment, education, media and culture. iGeneration's goal is to match the iPersonality of individuals with a wide range of products that reflect them.
iStyle Originals is the essence of self expression in this new mobile social media world. It gives lovers of iCulture a unique way to tell people a little something about ourselves.
All retailers, from large chains to small independents, can benefit from consumers' endless love for all things "i". iStyle™ Originals products embody striking design and humor, making them perfectly positioned for all seasons and products. And now with the popularity of apps we have expanded our line so that you can benefit!